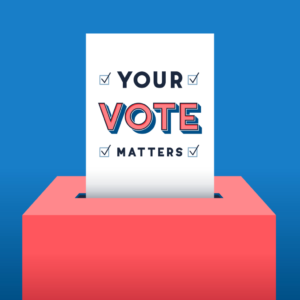 Dear Franklin Elementary School Community,
We are thrilled to announce the results of the Franklin Elementary PTA elections for the upcoming 2023-2024 school year. The election process was a success, with dedicated individuals stepping forward to take on important roles within our Parent-Teacher Association. We extend our deepest gratitude to all the candidates who participated in the election and commend them for their commitment to our school community.
Without further ado, we proudly present the elected board members for the Franklin Elementary PTA:
– President: Kerstin Rollins
– Vice-President: Megan Martinez
– Treasurer: Derek Chan
– Secretary: Liz Bethoney
– Historian: Jessica Chan
– Auditor: Aisha Madu
These individuals have demonstrated exemplary dedication, leadership, and a passion for fostering an enriching educational environment for our students. We have full confidence in their ability to perform their respective roles with utmost responsibility, integrity, and effectiveness. Their commitment and hard work will undoubtedly enhance the educational experience for all Franklin Elementary students.
We also want to extend our appreciation to all members of the Franklin Elementary School community who participated in the election process. Your engagement and enthusiasm are essential to our shared goal of providing an outstanding educational environment for our children.
Please join us in congratulating the newly elected Franklin Elementary PTA board members for the 2023-2024 school year! Together, let us support and empower our students to reach their fullest potential.
Warm regards,
PTA Election Committee